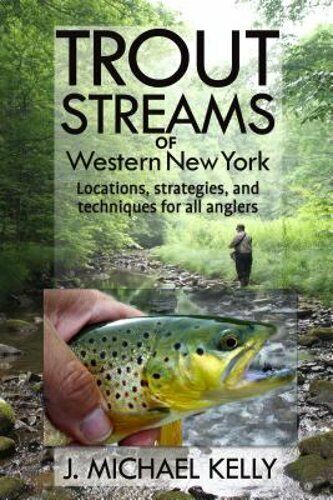 In 1971, J. Michael Kelly wrote a 2,500-word article for Outdoors Life. It was part of a class assignment during his senior year at Syracuse University and was titled "Otisco Lake Grab Bag." It netted him a check for $400, which was a princely sum in those days. More importantly, the story started the long-term revival of a popular fishing hole in the Finger Lakes region of New York and would be the first of more than 2,000 features Kelly sold to magazines over the next 40 years.
From 1971 through 2007, Kelly worked as a reporter and columnist for the Syracuse Post-Standard, and for the last 16 years with the paper, he wrote exclusively about the outdoors.
Kelly's first book, published in 2009, was titled "Farewell, Old Girl, and Other Stories of the Great Outdoors." The covers story of that book, about the life and death of his devoted English Springer Spaniel, Harley, promoted more than 200 teary-eyed dog owners to contact him via letters, post cards, telephone calls, emails and, in a few instances, by waiting in the newspaper lobby to shake his hand.